A strategy should aim to protect an innovation through all four intellectual property rights, if possible. Each additional intellectual property right is a further argument in a legal dispute. It is not just a matter of enforcing all rights and all rights comprehensively in the event of a conflict. Even without this aim, the rights are «sand in the gears» of the competitors and inhibit them accordingly in the market.
The Swiss fair trade law (UWG; There is no official translation in English) is not an intellectual property right. However, the UWG can be applied additionally or even originally in the context of innovation protection. According to UWG 3 II d anyone who takes measures which are likely to cause confusion with the goods, works, services or business operations of another person is acting unfairly.
Example: Sports shoe of the Swiss company On AG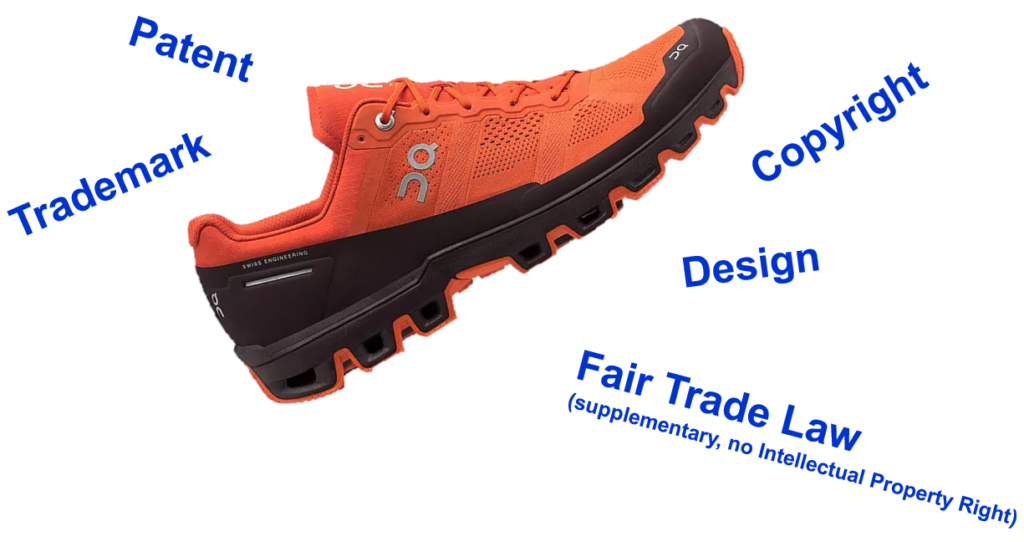 The sports shoe of the Swiss company On AG shown here was comprehensively protected by its subsidiary On Clouds GmbH, which also holds the corresponding rights. The following rights, among others, have been registered for this product:
Trademark: CH 596513 Combined word/picture mark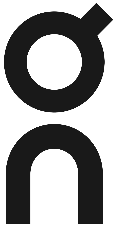 Nice Classification 25:
Clothing, footwear, headgear.
Nice Classification 28:
Games, toys; gymnastic and sporting articles included in this class; decorations for Christmas trees; playing cards.
Patent: DE202012010878U1 Sole construction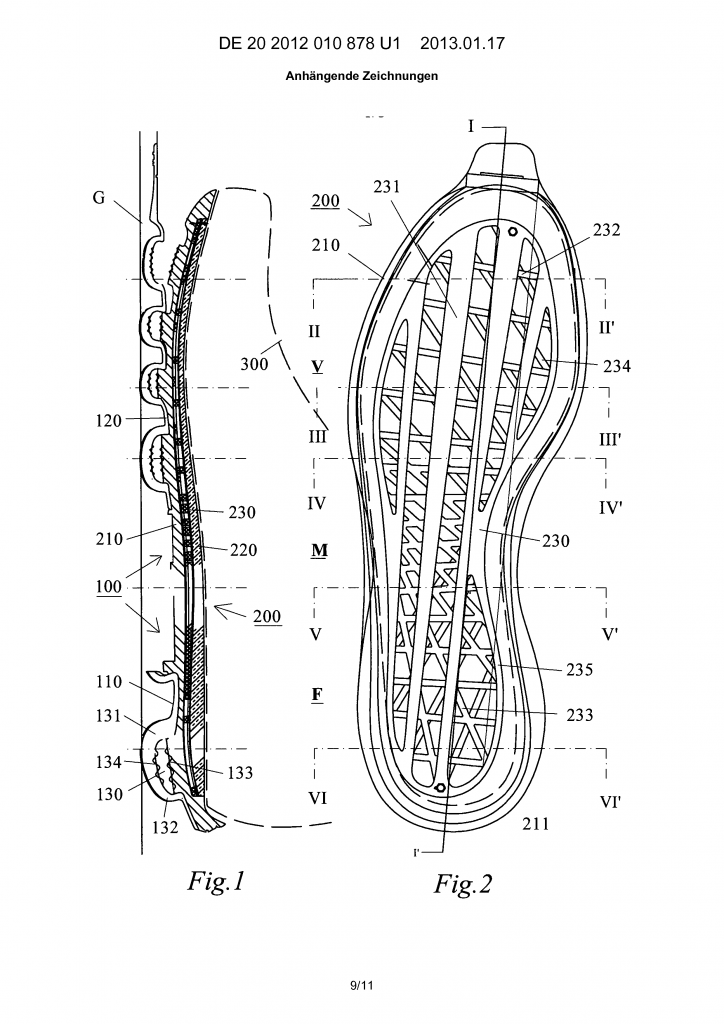 Sole construction for a running shoe with an outer sole (100) and a mid-sole (200), wherein the sole construction comprises a plurality of hollow elements (130), which are each closed off by front (131) and rear flanks (132) in the longitudinal direction of the sole construction, but are open laterally, and have upper (133) and lower inner surfaces (134) at a mutual spacing, wherein the hollow elements (130) are each subjected to forces acting on them during walking by elastic deformation, reducing the spacing between their inner surfaces (133), 134) and, if necessary, by horizontal displacement of their inner surfaces (133, 134) relative to one another, and wherein the hollow elements (130) are deformable to such an extent that their upper (133) and lower inner surfaces (134) come into contact with one another and that this contact causes a horizontal displacement of their inner surfaces (133, 134) against each other, characterized in that the midsole (200) is provided with a plate (230) extending over the heel area (F), the midfoot area (M) and the forefoot area (V) of the sole construction…
Copyright: cannot be registered –> see Copyright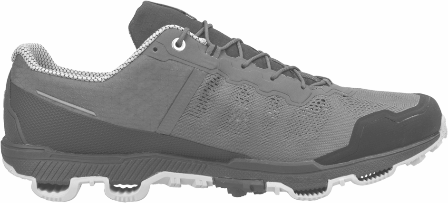 Designer: Thilo Alex Brunner, Zürich