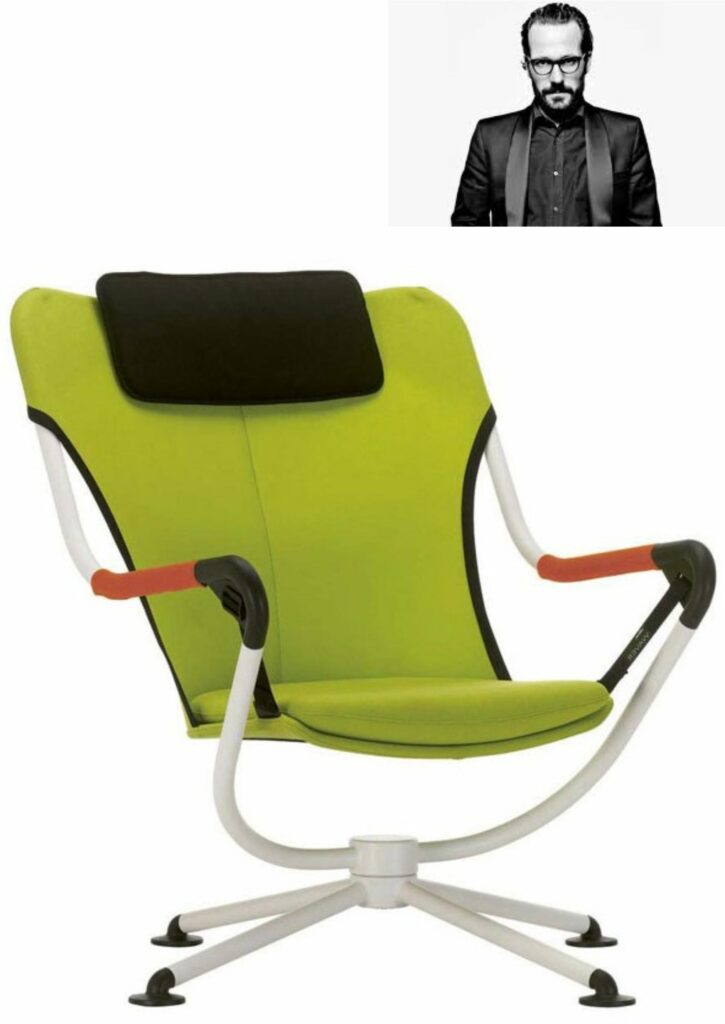 Konstantin Grcic is a German designer with a studio in Munich, Germany (Schillerstrasse 40c, 80336 München, Germany). Konstantin Grcic gets the project to create a new chair for the Swiss furniture company Vitra AG with its headquarter in Birsfelden, Switzerland (Klünenfeldstrasse 22, 4127 Birsfelden, Switzerland). Konstantin Grcic creates for Vitra the lounge chair «Waver» (s. picture on the left).
You are a member of the management department of Vitra and are asked to answer to the following questions and to do the following work in relation to the mentioned project.
a) Is the mentioned and showed lounge chair created by Konstantin Grcic protected or can it become protected by intellectual property law and if yes, which are the possibilities (at least three intellectual property rights) and their conditions for protection? Explain briefly. Explain also briefly the chance to get a particular protection in relation to the mentioned case.
b) Make for the legal counsel of Vitra a short draft of the license contract between Konstantin Grcic and Vitra with at least six important points and their possible content.